This week, Josh and Inês went to the National Institutes of Health in Bethesda, Maryland for the Physical Sciences Oncology Network-Cancer Systems Biology Consortium Junior Investigators 2019 meeting. They presented their work and got to network with other late-stage graduate students and early post-docs. Inês won the People's Choice Poster Award as well! Congrats!
Photo Credit: @NCIPhySci - NCI Physical Sciences Twitter Account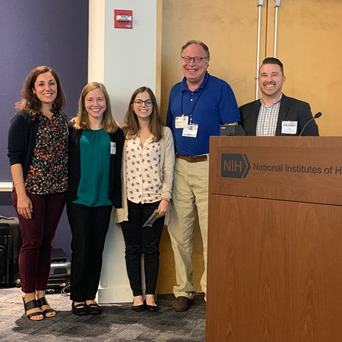 Today Mahi presented the research she has completed in the past year in our lab as part of the Doctoral Diversity Program. Along with the rest of her cohort, they showed the kinds of diverse and interesting research that occur at Johns Hopkins School of Medicine. We can't wait to see the progress Mahi will achieve during her last year with us.